If you spend several hours in traffic every day, it can cost your health too much.
You never know where trouble will suddenly come in the form of another stress. For example, residents of big cities are used to spending time in traffic jams, especially if they have to travel from the suburbs to work. But few people think about how this affects well-being. It turns out that during rush hour you can lose not only time, but also health!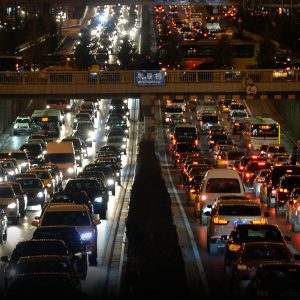 According to the Texas Transportation Institute, the average American suburban spends 42 hours a year in traffic. For megacities like Los Angeles, this figure is at least twice as high. Residents of the city, according to a 2015 Los Angeles Times poll, attach more importance to the problem of congestion than issues related to personal safety, finances and the cost of utilities.
The damage from traffic jams is huge. Added to the $100 billion in wasted time and fuel in the US is air pollution, which causes health problems and affects climate change. The most common delayed effect of car emissions is respiratory problems, especially in children.
We should not forget about psychological problems, the root of which is the feeling of helplessness and unpredictability experienced by people stuck in traffic jams.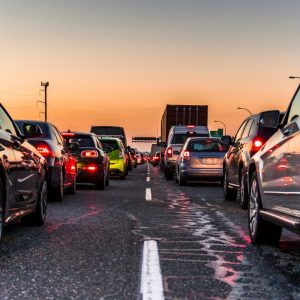 Frustrated people take their anger out on others. A recent study published in the Journal of Public Economics found a link between traffic congestion and domestic violence (in households along two major highways – 1-5 and 1-10 – the level of violence increased by 9% after the worst evening traffic jams). "Stress acts as an emotional stimulus," explains Louis-Philip Belan of Louisiana State University, one of the authors of the study. "Our research shows that some people's reactions to stress can be very noticeable, even violent."
Cities and suburbs around the world are making serious efforts to unload roads during peak hours. This includes the development of public transport, the appearance of bike paths, the construction of park-and-ride parking lots, a change in the length of the working day or a shift in the interval of working hours, etc. In addition, the era of self-driving cars is coming, which, of course, will not solve the problem of traffic jams, but it can significantly reduce stress https://en.wikipedia.org/wiki/Psychological_stress: once in a traffic jam, you can take a nap, play a game on your phone or watch your favorite show.