Every year, more than 500,000 women worldwide become ill with cervical cancer, and one of them dies from the disease every two minutes. This type of cancer is one of the main threats to women's health, while the complete victory over cervical cancer is entirely in the hands of mankind.
Australian scientists have something to say about this: the results of a new study showed that the goal set by the World Health Organization (WHO) – to completely eradicate cervical cancer – is quite achievable.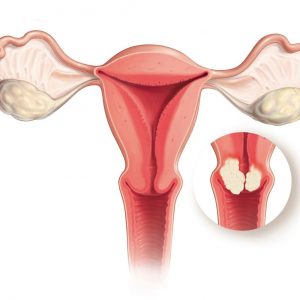 If mass vaccination against the human papillomavirus (HPV) and regular screening of patients begin in the very near future, then by the end of the 21st century, approximately 150 countries can predict a complete victory over this disease.
Using data from the International Agency for Research on Cancer (IARC), scientists estimate that vaccination and screening will help prevent up to 13.4 million cases of cervical cancer over the next 50 years.
"Two-thirds of these cases will be in low- or middle-development countries such as India, Nigeria and Malawi, where access to HPV vaccines and quality diagnostics is very limited," said study lead author Karen Canfell, an epidemiological oncologist with the Council for Cancer Research in Sydney, Australia.
In this matter, it is worth hurrying. Due to population growth and aging, the incidence of cervical cancer is constantly increasing: in 2020 this figure will be 600 thousand people a year, and in 2069 it could rise to 1.3 million a year.
Today, about 85% of all cases occur in less developed countries, where vaccination and early detection of cervical cancer are poorly developed.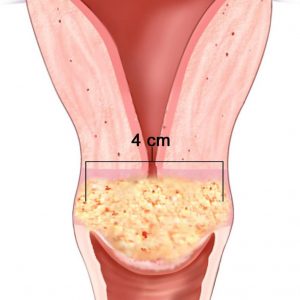 If the problem of HPV vaccination and cervical cancer screening is not addressed comprehensively, more than 44 million women will be diagnosed with the disease in the next 50 years, and for a third of them it will be fatal, according to a new study.
"The most important goal is to ensure that all girls in the world receive HPV vaccines and to ensure that every woman after 30 years of age is screened for cervical cancer and treated for diseases that can lead to cancer problems," said the head of WHO in 2018.
Australia is a good example for the rest of the world in the fight against cervical cancer https://en.wikipedia.org/wiki/Cervical_cancer. The current national program in this country is working so well that its authors predict a drop in the number of cases to 4 people in every 100,000 over the next 9 years.
Other high-income countries such as the US, Finland, UK and Canada can achieve these results within 25-40 years. But for countries with a low level of development, such as Ethiopia, Haiti and Papua New Guinea, this will take much longer. There is one region that has lagged behind the most in terms of cervical cancer, and that is Africa. Scientists estimate that even if the disease prevention program develops rapidly, no African country will defeat cervical cancer before 2100.